Quality guaranteed by the certificate EN ISO 9001: 2015
Implemented quality management system
WE KNOW, WHAT WE WANT:
to keep and strengthen our position in the market by quality enhancement of the provided services and products in the fields as follows:

research and development in textiles and textile chemistry

testing and certification performed in the frame of the Authorized Body SKTC- 119, Notified Body No. 1296 and membership in the OEKO-TEX® International Association

to provide protection of manufacturers, distributors and retailers of textile and clothing products in the Slovak Republic by

granting of an authorisation to use care symbols in the frame of membership in the International Organisation for Textile Care Labelling GINETEX

to keep satisfaction of the customers with the provided services and products

to ensure satisfaction of own employees with the working conditions
WE KNOW WHAT WE MUST:
to provide services and products which satisfy the customers by their added value and affordable price

to ensure services and products with the aim to achieve maximum efficiency for the company VUTCH s.r.o. while reducing adverse ecological effects
WE KNOW HOW TO ACHIEVE IT:
by permanent fulfilment of obligations arising out of the approved quality management system and by refinement of the system in the company VUTCH s.r.o. in accordance with STN EN ISO 9001: 2016

by permanent education and training of the employees of the company, which became an integral part of life of the company

by improvement of working environment, refinement of infrastructure of the company and interpersonal relations in our company

by strict observance of principles of protecting health and safety at work

by technical and professional international co-operation

by permanent defence of position of the company in the European market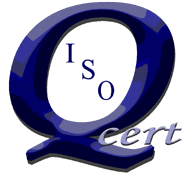 EN ISO 9001: 2015
Quality is one of our priorities
Certification according to ISO is one of the highest quality standards in the frame of the European standards. Therefore, we have implemented the Quality Management System EN ISO 9001: 2015 already in 2000. It is audited in regular intervals, thus far with a positive result.
Use services of

VUTCH s.r.o.
Contact us with your problem and we shall try to meet your needs. We believe that you will be satisfied with our services like a number of our customers.