We provide care labelling licenses allowing the use of GINETEX care symbols
GINETEX  – Groupement International d´Etiquetage pour l´Entretien des Textiles – is the International Association for Textile Care Labelling. The care symbols are protected on an international level as a trade mark since 1958 when GINETEX has developed the global and language independent system based on pictograms. Owner of the international trade marks No. 492423, 849319 and 849320 for textile care labelling is the International Association GINETEX, which set up and further develops the system.
Prázdny
Who can provide the licenses?
National committees of GINETEX can, on the base of an agreement concluded with the GINETEX association, grant the right to commercial companies within their territory to reproduce and use the care symbols on the base of sub-licenses. GINETEX confers the license right to use its trademarks – care symbols – exclusively through the national committees in particular countries and it does not confer these rights directly to specific users.
Prázdny
Our membership in GINETEX association
Prázdny
License agreement for granting rights to use trademarks for textile care symbols was concluded between GINETEX association and the company VUTCH s.r.o. at the general meeting of GINETEX association held in Copenhagen on 29. – 30. October, 2015. At the same time the company VUTCH s.r.o. has been approved as a national committee for the Slovak Republic. 
Prázdny
The company VUTCH s.r.o. has been authorized to use the trademark for care symbols on the national level as well as to grant authorization to manufacturers, distributors and retailers of textile and clothing products to use the care symbols on the base of the signed license agreement with GINETEX association.
Prázdny
Get a license too
VUTCH s.r.o. will grant authorization to manufacturers, distributors and retailers to use care symbols legally on the base of sublicense agreement concluded with GINETEX association. Download the application and send it after completion to VUTCH s.r.o., Rybníky 954/10, 011 68 Žilina, Slovak Republic. All other essentials will be provided by the licensor.
Download:   Application.pdf
Prázdny
Prázdny
Use of textile care symbols
Prázdny
Obligation of a retailer to ensure clear marking of a product sold by him by care instructions arises from § 12 of the Act No. 250/2007 Coll. on consumer protection and about amendment to the Act of the Slovak National Council No. 372/1990 Coll. on infringements as amended by later regulations.
Compliance with the standard STN EN ISO 3758 Textiles. Care symbols is not obligatory since 1.10.2008, it is up to each manufacturer, importer and retailer how he will fulfil this obligation. It is essential that information about textile care is sufficiently understandable and clear for the customer e.g. by its illustration. If this information is in a text form, it must be given in national language.
Slovak Trade Inspection recommends to use graphical care symbols on textile product labels as they ensure harmonized communication between individual EU countries.
Prázdny
Information about textile care can be permanently affixed to the product and readable throughout its life cycle or on a label attached to the product.
Care symbols are given in following order in accordance with the requirements of STN EN ISO 3758: washing, bleaching, drying, ironing, professional textile care (dry cleaning).
Retailer is fully responsible, in terms of §11 of the Act No. 250/2007 Coll., for incorrect or missing information about textile care which results in depreciation of the product.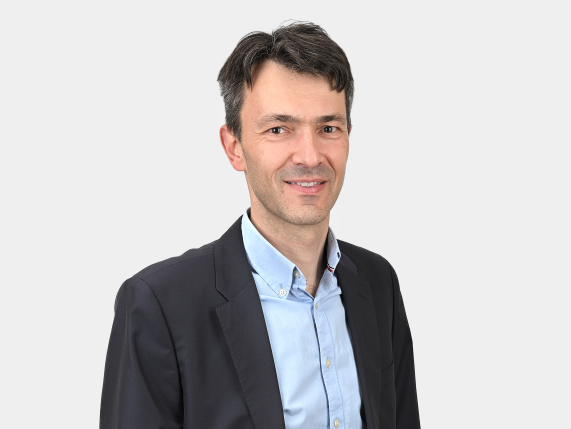 Contact person

Pavol KOPEČNÝ, MBA
Chief Executive Officer of the company
---
Tel.: +421-41-50 01 754
E-mail: pavol.kopecny@vutch.sk
Use services of

VUTCH s.r.o.
Contact us with your problem and we shall try to meet your needs. We believe that you will be satisfied with our services like a number of our customers.
Prázdny
Press releases of GINETEX association
---
Press release
Paris, 12th September 2022
Laundry: How washing machine programs affect electricity consumption
GINETEX unveils the findings of a study conducted by Testex, an independent laboratory, which specializes in textile analysis and certification. Tips, best practices, and beliefs: what are the most energy-efficient washing machine cycles and how can we adapt them to our daily lives?
Try to wash with lowest temperature which still ensures a satisfactory result (1 wash cycle is always preferred to 2 wash cycles).
Reducing the washing temperature from 40°C to 30°C may serve approximately 30% of the consumed energy.
Always use the entire load capacity of the washing machine in use.
A quick wash cycle may serve another 20% of the energy consumption, especially when used at lower washing temperature.
The use of washing temperatures higher than 40°C may help to remove difficult stains but lead to significant higher energy consumption (60°C: + 50%; 90°C: more than double of the energy used. They are therefore recommended for very dirty textiles if authorized by the label.
Controlling energy consumption is at the heart of today's economic and environmental concerns. Under the light of the forecasted energy shortage in the coming winter the topic of energy saving has even got another importance. The textile and clothing industry is also affected. Laundry represents up to 40% of a textile's environmental impact over its lifecycle. GINETEX, the International Association for Textile Care Labelling, raises awareness about responsible textile care among professionals and consumers, with a special focus on eco-friendly actions under the clevercare.info logo.
While energy sobriety is generally highly advised, GINETEX wanted to go a step further by studying the true impact of the different stages of textile washing on electricity consumption. It now unveils the main quantified indicators on the potential savings gained when using the right habits and washing routines.
"Machine washing - an essential process in textile care - requires the use of resources, especially energy, that needs to be used with reason, considering today's economic and climatic issues" comments Alejandro Laquidain, President of GINETEX. "We therefore wanted to learn more on washing machines' electricity consumption through this study, in order to recommend the programs that best meet these energy saving requirements, while still preserving the quality and lifespan of textiles."
These tests aim to establish quantitative indicators on the amount of electricity that is truly consumed when some of the washing machine's parameters are changed. The parameters for these results are the following:
Washing temperature

Predefined program settings (normal, quick wash, ECO mode), specific to the machine itself

Use of the "prewash" option

Laundry load (full: 7 kg, half: 3,5 kg)

The machine's spin speed, to extract residual water at the end of the cycle.
Electricity consumption differs according to use
Unsurprisingly, the study reveals that the washing temperature is undoubtedly what impacts the most on electricity consumption. According to Testex study, reducing the washing temperature from 40°C to 30°C results in an energy saving of 30% (0.06 kWh/kg of laundry). Otherwise, the tests indicate that higher washing temperatures, such as washing at 60°C, increase energy consumption by more than 50% (0.10 kWh/ kg of laundry). Washing at 90°C – the hottest program on washing machines, especially used for very dirty cotton textiles – consumes more than double the energy of washing at 40°C (+110%, 0, 22kWh/kg).
Pre-washing, another studied program, is an option offered by some washing machine models. Its use is mainly recommended for particularly high levels of dirt such as mud traces. It is therefore unnecessary to activate it with each wash. Another reason not to use it systematically is that on top of increasing water consumption, this program also increases energy consumption by 15 to 20% (0.05 - 0.06 kWh/kg).
Washing at full or half load is another parameter to consider when it comes to power consumption. A half-loaded machine will consume 50 to 70% more energy per kg of textiles (0.08 to 0.20 kWh/kg) than a full load with the same program.
The tests also show that the quick wash program, designed only to wash a few laundry items quickly, consumes less electricity than a normal program, depending on the chosen temperature. The lower the wash temperature, the greater the savings. At a washing temperature of 30°C, the energy savings represent almost 20% (0.03 kWh per kg of textile), while the savings effect at 90°C is less significative (< 1%, < 0.01kWh/kg).
Finally, one of the main outcomes of the Testex study concerns the energy consumed during the spin cycle. Its impact on energy consumption remains relative and differs according to the selected spin speeds (which vary according to the washing machine models). In fact, a higher speed uses more electricity but is more effective in spinning the laundry correctly and eliminating residual water. It therefore reduces the drying time, whether it's natural drying in the open air or with a dryer. For the latter, the more efficient the spinning, the shorter the drying cycle.
Reasoned consumption in line with textile care recommendations
Many lessons can be drawn from this study. It also sheds light on the actual quantities of electricity consumed when washing various textiles. However, one should always follow the brand's care recommendations featured on the textile's care label, while adapting them to the textile's use. The choice of program and the choice of detergent are also important for an effective quality wash. They are essential to obtain the desired cleanliness from the first wash and avoid adding extra washing steps which will require more resources.
For very dirty textiles, for instance, one should pre-wash or choose a temperature higher than 40°C. Indeed, a 40°C wash consumes less electricity, but may have to be used twice if it's not effective. A single wash cycle at 60°C will consume less time, energy, and water than two cycles at 40°C.
The spin speed – and using a dryer - must also be chosen according to the type of textile. Higher speeds can cause severe creasing of some fabrics, but this remains reversible. For others, like wool - which benefits from a specific program - a low speed of 400 rpm maximum will be needed to preserve the textile's fiber quality (and hence its lifespan) to a maximum.
Throughout the world, the company that markets the finished product is responsible for the information featured on its composition label. As a reminder, the 5 symbols, each of which correspond to specific criteria, now constitute a real quality and safety guarantee for consumers and professionals. These care symbols provide consumers with information on the maximum permitted treatments for their textiles, in order keep them in good shape for as long as possible.
This study was carried out by the Testex laboratory on behalf of GINETEX, between January and March 2022. It covers solely the electricity consumption generated by washing machines when using the above-mentioned programs. Other factors such as water consumption were not analyzed. All the results and parameters studied are available upon request from GINETEX.
About GINETEX:
First founded in Paris, in 1963, GINETEX, the International Association for Textile Care Labelling, has devised an internationally applicable care labelling system for textiles based on symbol, which aims at informing textile companies and consumers on the best way to care for their textiles. The pictograms used are registered trademarks and are equally property of GINETEX and COFREET. The association promotes these symbols worldwide and coordinates its technical contents on a global scale - which is essential for the definition and application of the care labelling code. Today, GINETEX counts 21 member-countries
Press contact
MAARC Agency
Victoria Bareille – victoria.bareille@maarc.fr – +33 (0)1 86 95 41 95
GINETEX Contact
Pascale FLORANT – Secretary General – +33 (0)1 47 56 31 71
www.ginetex.net
www.clevercare.info
My care Label app (available on the App store and Google Play)
If you are interested in the article, you can download it here.
..................................................................................................
Press release
Paris, 8th June 2021
Textile care: Environmental concerns now central to Europeans

'

new textile care habits.
GINETEX unveils the results of its third European IPSOS 2021 barometer on textile care:
More than 8 out of 10 Europeans find that the textile care label is useful. 74% find it useful in Spain and 87% in Sweden.
The vast majority (71%) of Europeans follow the care instructions. 81% follow

them in Sweden, compared to only 65% in the United Kingdom.

74% of Europeans never or rarely buy a garment without a care label.

Europeans want to buy in a more ethical and responsible manner. 65% of them
want to see more environmental information on their textiles' care labels. In this
respect, they would preferably like to see: a highlight on ecological care recommendations (65 %), the creation of an environmental eco-score (56 %), or a focus on the proportion of recycled fabrics (57 %).
GINETEX, the International Association for Textile Care Labelling, unveils the results of its third European IPSOS barometer 2021, "Europeans and the textile care labelling". The barometer presented today was carried out in seven European countries: France, United Kingdom, Germany, Italy, Sweden, the Czech Republic and Spain.
EEuropeans are regular textile consumers who need to be informed.
49 % of Europeans consider that the quality of the clothing they are about to buy is an important criterion – a percentage that increased by 4 points over two years!
According to the results of this third barometer, Europeans – who are major clothes consumers - are increasingly aware of their purchase when they buy their textile items. In the seven countries that were surveyed for instance, almost all respondents (93%) had bought
at least one piece of clothing in the past six months. This figure reached 95% for Italians, 96% for Czechs and 97% for Spanishs who were the most likely to have purchased a piece of clothing in the last six months.
Europeans are concerned with the quality of their clothing and attach great importance to its technical aspects. While price remains the main criterion for choosing a garment, value for money, quality, comfort and general appearance of the garment are also important criteria for consumers.
When compared to the previous 2019 barometer, some features like the quality of the garment are increasingly decisive in the actual purchase. Today, 49% of Europeans consider that the quality of the clothing they are about to buy is an important criterion – a percentage that increased by 4 points over two years. Also, to be noted: other criteria such as the brand (+ 4 points), or the garment's country of origin (+ 1 point) are also becoming increasingly important.
The textile label: a popular source of information with Europeans
While the size (96%) and composition of textiles (74%) remain the Europeans' most sought-after piece of information, the presence or absence of care instructions also has a significant impact on their purchasing decision.
Almost six in ten Europeans (59%) pay attention to the care label when they buy a garment. This proportion reaches 63% in Germany, 65% in Sweden, and even 66% in Italy.
74 % of Europeans refuse or avoid buying clothing without care instruction labels!
The textile care label is an essential piece of information for a large majority of people surveyed: 74% of Europeans would never, or rarely buy a garment without a care instruction label. This illustrates how important it is to Europeans. The British and Germans are the most attached to care instruction labels: for 83% of them, buying a textile without a label is not an option, or is only rarely the case.
68 % of Europeans cut off their clothes' labels.
Despite its popularity and the attention that it raises, the relationship of Europeans with the care label is contradictory in terms of interest. While 71 % of Europeans on average, say that they follow the care instructions (82% even find them useful), this barometer also shows that this figure varies considerably from one country to another. Only 65% of British and 67% of Spaniards say that they follow the care instructions, compared to more than 80% of Swedes. Yet, 68% of the people surveyed say that they cut off their clothing labels. While most of European consumers cut their labels off, the British however, prefer to keep them. Only 46% of them cut the care label off.
Why such a difference? Most of the time, Europeans read the instructions on their care labels when they wash them for the first time (47%) or when they buy a new piece of clothing (25%).
Two main reasons explain why Europeans read and follow the care instructions: 34% say that they follow the instructions to keep their clothes in good shape in order to be able to wear them longer, while 32% follow them to avoid any problems when they wash their clothes.
Finally, while consumers complain that the labels are too long (56%), they would still like them to include more information, particularly environmental information. In fact, 65% of respondents would like labels to offer environmentally-friendly care instructions, for instance. This score is particularly important in France (68%), Spain (69%) and Italy (80%). Likewise, Europeans would like to be better informed on the proportion of recycled fabrics in their clothing (57%). The expectations of Spanish (60%) and Italian (72%) consumers are even higher.
Finally, 56% of Europeans would like clothing to have an environmental eco-score. For this, again, the French (64%), Spanish (64%) and Italian (71%) consumers are the most demanding.
On top of this ecological approach, consumers in Southern Europe wish to consume in a more ethical and responsible manner. The country of origin of the garment is a much more important criterion for French (59%) and Italian (66%) consumers than for the rest of Europeans (48% overall). On the contrary, British (39%) and Czech (32%) consumers attach little importance to the origin of the garment.
Sometimes, the textile label's symbols remain unrecognized
While Europeans widely recognize the usefulness of the textile care label, the understanding of the care symbols remains heterogeneous. 98% identify the ironing symbol perfectly. The same goes for the washing symbol, well recognized by nine out of ten people (90%). For the other symbols, however, the proportions are much lower. Only 27% of people surveyed know the symbol for bleaching (yet 38% do recognize it in Spain and 37% in Italy), 25% for drying and barely 16% for professional cleaning.
85 % of Europeans take care of their clothes themselves
The barometer's results also show that 85% of respondents take care of their clothes themselves. It is in the UK (88%) and Sweden (90%) that respondents take most care of their clothes themselves. Above all, the results show that women are more likely to take care of their laundry themselves than men (94% vs. 75%). The share of men who look after their laundry is lowest in Italy, Spain and the Czech Republic.
MY CARE LABEL – The new international application to understand your labels and take care of your textiles
To help Europeans become familiar with these care symbols, GINETEX has developed a mobile application: "MY CARE LABEL". This new mobile application, now launched internationally by GINETEX, helps users to take care of their clothes on a daily basis. On top of explaining the care symbols of all existing textiles, MY CARE LABEL provides tips and advices to clean and take care of your textiles while also caring for the planet.
Europeans' common desire to better include environmental insights in textile care
Today, environmental awareness has become widespread and this clearly translates in our barometer's results. If Europeans want more information on ecological textile care, it is because they are themselves inclined to change their cleaning habits and make them more environmentally friendly.
54% of Europeans use the right amount of detergent for environmental reasons (versus 36% for economic reasons). In addition, half (51%) try to wash their laundry at a colder temperature (36% do so for economic reasons), and 49% of respondents fill their washing machine to its maximum capacity (40% do so for economic reasons).
These ecological efforts are also present in the Europeans' drying habits. When they let their laundry dry naturally in the open air, 46% of respondents say that they do so to protect the environment  (31% for economic reasons). Finally, when it comes to ironing, Europeans also try to take care of their laundry by ironing at the right temperature (40% do so for ecological reasons against 34% for economic reasons), 39% of respondents also explain that they iron less in order to protect the environment (compared to 37% for economic reasons).
              -----------------------------------------------------------------------------------------
Press release
Paris,20th June 2017
GINETEX

presents the outcomes of its European barometer: "Europeans and textile care labeling carried out in partnership with IPSOS

"
70 % of Europeans follow the textile care instructions featured on the labels and 80% admit that they would not (or would rarely) buy clothes without any labels, while another 84% feel concerned by water and energy savings.
GINETEX, the International Association for Textile Care Labeling, called upon the French market research company IPSOS, to evaluate the behavior of European Consumers with regards to textile product labels and care symbols. This study, carried out in December 2016, combines the results of six different countries, gathered from a sample of 6,000 people in Germany, England, France, Italy, the Czech Republic and Sweden.
This IPSOS study reveals that 70% of Europeans follow the textile care instructions presented by the symbols. At a pan-European level, 57% even admit that they follow them 'often' and 13% do so 'always'. These figures illustrate the importance of care instructions in the minds of European consumers:
- 38% state that they follow these instructions in order to avoid washing problems   
   such as shrinking, in the first place;
- 31% follow them in order to preserve their clothes and keep them longer, as a
   second reason.
Overall, Europeans consider labels as too cumbersome and 62% admit cutting them out: for 74% of them, the labels itch and irritate their skin and for another 55%, they are often too long and uncomfortable. These results can differ from one European country to another.
However, the presence of the label is a real purchasing criterion since 80% of Europeans state that they would never or rarely buy a piece of clothing without a label.
Internet and smartphones: true virtual partners for textile labels
Here's from a positive perspective: when solving a specific washing issue or when faced with symbols that they don't understand, 53% of respondents are curious about their meaning and automatically look them up on the internet: 39% use a computer and 21% use their smartphone.
Ironing and washing symbols are the most recognized by Europeans!
The study reveals that the ironing and washing symbols are the ones that are best understood by our neighbors: scoring respectively 97% and 91%.
The three other symbols remain unclear to consumers:
- The professional cleaning symbol is the least understood with 21% Europeans who
   interpret it properly
- 39% do not know what the bleaching symbol stands for
- 45% do not know what the drying symbol means
The same is true for special features such as underscores under the symbols, noticed by only  1 out of 4 Europeans.
On the other hand, the dots inside the ironing and/or the dryer drum symbols go more noticed, with one out of two Europeans (54%) who actually see them.
Percentage of Europeans who correctly associate the symbol with the corresponding care instruction:
- Ironing: 97%
- Washing: 91%
- Bleaching: 33%
- Drying: 32%
- Professional cleaning: 21%
Eco-care, a major issue for European consumers
The IPSOS study reveals that 84% of Europeans feel concerned about water and energy savings. And among Europeans who feel concerned, 90% take specific eco-actions when caring for their textile products.
It is worth mentioning that European consumers already seem to adopt the proper eco-habits when caring for their textiles.
- 62% choose "natural drying as soon as possible" 
- 61% do "mainly low temperature washes"
- 44% use the "Eco program"
GINETEX values eco-caring for textiles, in particular via its clevercare.info logo, already used by a number of major international brands, in addition to the 5 textile-care symbols. With its own site dedicated to the general public, this logo's objective is to raise awareness and to inform consumers about the simple and easy actions to adopt for textile eco-caring.
"The results of this GINETEX-IPSOS barometer are positive and encouraging. They reflect the fundamental role of GINETEX and that of our international committees who work to increase the understanding of textile care symbols. Our mission is to work on a long-term basis - an effort also confronted with obstacles such as the misinterpretation of symbols and the removal of labels. Together with our member brands, we must continue to reinforce our actions with the general public to ensure all our symbols (and special features) are understood by all, throughout the world. Our permanent goal of standardizing and harmonizing our textile care labeling system worldwide contributes to this improvement every day", says Adam Mansell, President of GINETEX.
Study methodology:
In this study, a sample of 6,000 people from Ipsos' Online Access Panel, aged between 18 and 65 and representative of the European population was surveyed for the following countries: Germany, Great Britain, France, Italy, the Czech Republic and Sweden. The survey was conducted online in December 2016.
About GINETEX
GINETEX, Ginetex, the International Association for Textile Care Labelling, was founded in Paris in 1963 following several international Symposiums for Textile Care Labelling at the end of the 1950's. GINETEX has devised an internationally applicable care labelling system for textiles based on symbols. The pictograms used are registered trademarks and are the GINETEX property. The care labelling system gives consumers and textile companies the correct information on the care treatment of textile products. The processes indicated by the symbols will avoid any irreversible damage to the product. GINETEX is composed by 21 national organisation members. These organisations represent all interested parties concerned with textile care and labelling.
GINETEX Contact
Pascale FLORANT
Secretary General
+33 (0)1 47 56 31 71